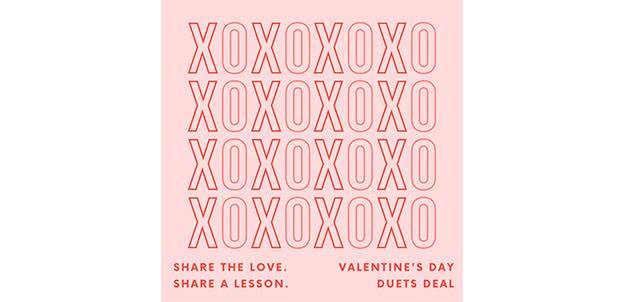 If you've been wanting your friend or loved one to try Pilates, now's the time! Pilates lovers know that the only way to really "get" Pilates is to do Pilates. Get them on board with our V-Day Duets Deal! Share the love by sharing a lesson.
V-Day Duets Deal
Get 15% off the regular price of 2 Duet Lessons (one appointment)
Only $110 for a Duet appointment (one lesson for you and one for your Duet partner).
One or both clients must be new to PCOR.
Available to purchase now through February 14th.
The package expires 1 month from the date of purchase.
Limit 1 per person

You may purchase the deal online. To book your appointment, please call us at 301-770-3340.